Baseball's Hottest Wives
The Hottest Wives Of Baseball:
Presented by Fantasy Baseball Dugout
Fantasy Baseball Dugout is proud to present the following photo gallery devoted to the Hottest Wives of Baseball. To qualify, you must have exchanged vows with a Major League Baseball player, active or retired.
New and improved, we've also developed pages that include ex-wives (Cynthia Rodriguez) and the gorgeous wives of retired players (Alicia Rickter). We've continued, however, to avoid posting the pics of girlfriends and fiancee's (sorry Emily Kuchar and the millions of chicks who have dated Derek Jeter).
Check out the voting results from 2008's Hottest Wives Contest. Heidi DeRosa is back to defend her title of Baseball's Hottest Wife again in 2009. Finalists for this year's contest have been announced, and voting is open till August 31.
As long as Major League Baseball players continue to get hitched, this list will grow. If there is a hott wife you enjoy checking out at the ballpark and we don't have her on our list, e-mail us at webmaster [at] fantasybaseballdugout [dot] com and let us know who she is.
If you're the shy, silent type, that's cool too. Just keep checking back as we continue adding beautiful baseball babes!
Heidi Hamels (right)
Jennie Finch (Casey Daigle)
Shannon Schambeau (John Patterson)
Tomoyo Matsuzaka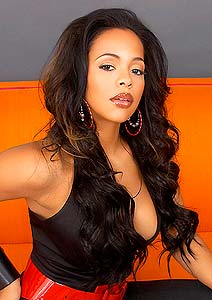 Jennifer Lopez

Laura Posada
Lisa Kapler

Misty May-Treanor
Julia Schultz (Tomko)
Mia Hamm-Garciaparra

Alex Chavez

Diana C. Roberts

Deidre Pujols

Farah Lester

Jen Utley

Jordan Schneider

Juliana Ramirez

Juliana Zorbrist

Kelli Pedroia

Krista Morneau

Leslee Holliday

Tiffany Ortiz
Now that you've looked at all of the hot baseball wives, you will have the chance to tell us your favorite once again this August. In the meantime, you can always head over to AskMen.com and check out some more hot babes.
Leave us a comment with whom you think is the hottest baseball wife of them all.
Comments
comments