Five Must Drink Beers Sold Inside MLB Stadiums
Cause if you're going to drop a minimum of $7 for a beer, it better be a good one. I've been to a lot of stadiums, and drank a pretty good variety of beers at each stadium.
Below is my list of five must drink beers sold inside MLB Stadiums.
Love my list? Hate my list? Which beers am I missing from your stadium? Let me know in the comments below.
5. Gordon Biersch Sommerbrau, Dodger Stadium (And AT&T Park, Petco Park, and Chase Field)
While the garlic fries are almost more famous at stadiums around the country than the micro brews, Gordon Biersch micro brews are available at a wide variety of pro and minor league stadiums across the country. My personal favorite Biersch is the Sommerbrau, which (despite my bias towards pale ales) only receives a B from BeerAdvocate.com. It pairs well with "salad meats" and has a light, crispy taste that goes down smooth on hot days – making it the perfect choice at the stadium on those sunny weekend afternoons. Also, with the team very likely to go on sale – buying the beer at Dodger Stadium may help save the franchise for the McCourt family.
Four more beers to drink at MLB stadiums follow after the jump!

4. Henry Weinhard's Private Reserve, Safeco Field
Private Reserve doesn't really get the best review from Beer Advocate (C+), but it's my choice at Safeco when I'm taking in a Mariners game. Private Reserve is a universal beer that pairs well with all different kinds of foods – italian, BBQ, meats and cheeses. Two other things I personally like about Private Reserve are the alfalfa-like sweetness and fruity tastes, too. The M's are THE team in the northwest, and Henry Weinhard's has always been the beer of the northwest. Click here to find out how Weinhard's can send you to Dutch Harbor, Alaska for the experience of a lifetime!
3. Yards Cape Of Good Hope IPA, Citizens Bank Park
Yards Brewery is one of the most under the radar breweries in the country – even some of PA's most knowledgeable brewmasters still have yet to uncover this gem in Philadelphia. Cape Of Good Hope IPA is the highest rated Yards IPA on Beer Advocate and pairs very well with BBQ, cheeses, and grilled meats. When in my home state, I almost always choose Yuengling, but when I'm home and looking to go microbrew, this is my favorite choice, especially at the Bank.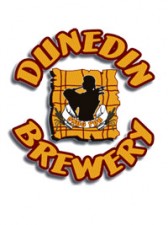 2. Pipers Pale Ale, Tropicana Field
Because of my fondness for pale ales, Pipers Pale Ale was a no-brainer during my trip to the Trop. Brewed locally in Dunedin, FL, it reminded me a little bit of Yuengling… which, also given my love of Yuengs, certainly helped make it rank so high on this list. A B- brew on Beer Advocate, the caramel malt is dominant in this ale with citrus hops – a combination I've come to love in almost any beer I try for the first time. This beer also pairs extremely well with asian cuisine, salad meats, and asiago cheese. A must-drink if you make it to the Trop or you seek some local microbrews the next time you're in Florida.
1. Dale's Pale Ale, Coors Field
Be honest – when you're in Denver, you're hard pressed to find beers that aren't brewed by Coors. Add to that the fact that Coors has naming rights on the house that hosts the Rox, and you have an even more limited list of microbrew options inside the stadium. While it comes in can, Dale's Pale Ale is tough to beat at the ballpark – and that's why it tops my list of must drink beers in Major League stadiums. Now, of course it's a pale ale – so you have light color, citrus and caramel flavors, and a slight bitterness in the brew. Beer Advocate gives it a B+ and recommends it be drank with asian cuisine, cheeses, and salad meats. But again, this APA is commonly sold in CANS. Can you imagine how good this would be on draft or in a bottle? Pretty unreal. The next time you're taking in a home run derby at Coors Field, wait in a microbrew line and make sure you get a can of Dale's – you'll be glad you did.
Comments
comments