Minka Kelly: Derek Jeter's GF
Minka Kelly is famous for having starred as Lyla Garrity on Friday Night
Lights.  But, if you think that makes her famous enough, what if she ends up marrying Baseball's Hottest Bachelor Derek Jeter?
Shortly after the Yankees defeated the Phillies in the World Series, it was reported by the New York Post that Kelly and Jeter were engaged.  Jeter later said on Late Night with David Letterman that this was not true.
Jeter's list of past GF's is only rivaled by that of his teammate A-Rod and Jeter, a lifetime bachelor, has had more time to steal more hearts than he's stolen bases.  Jeter has circled the bases with Jessica Biel, Jessica Alba, and Scarlett Johannsen to name a few.  Not too shabby.
Minka Kelly has done ok for herself as well, having dated John Mayer previous to Jeter.  Kelly is the daughter of Aerosmith guitarist Rick Daley.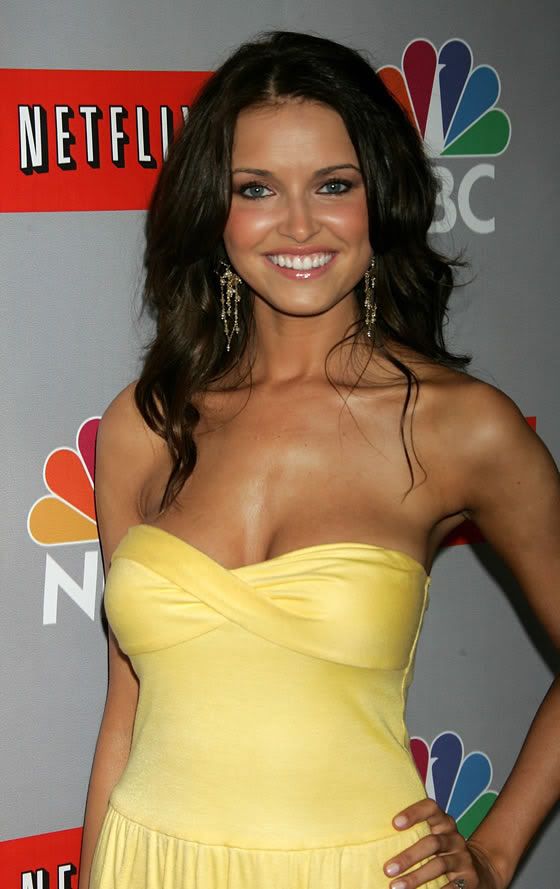 Rumors of Derek Jeter's engagement have been going on for months.  One thing is for sure, however, Jeter continues to be a top fantasy baseball shortstop regardless of whom he is dating.
Comments
comments