Team Japan's Ace: Ichiro?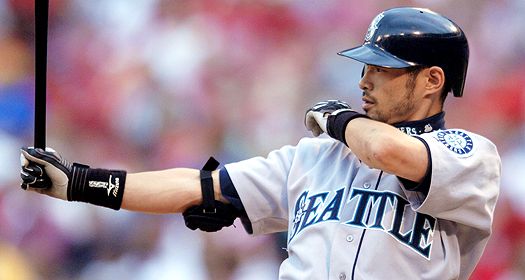 Ichiro Suzuki participated in a bullpen session during practice for Team Japan last week.
Ichiro threw 56 pitches, including 21 curve balls, in the bullpen session.  Team Japan manager Tatsunori Hata said he might use Ichiro in emergency situations during the three week long World Baseball Classic.
Not so fast.  Seattle Mariners' manager Don Wakamatsu said Ichiro will not pitch.  "I don't think it's a good idea," said Wakamatsu.  "It wouldn't be worth hurting his elbow."
Ichiro has long had a desire to pitch and we all know he has one of the best outfield arms in the Major Leagues.  His fastball off the mound reportedly hit 92 and has thrown as high as 95 in the past.  Ichiro has asked all of his many managers with the Mariners to pitch, including Lou Piniella, Bob Melvin, Mike Hargrove, John McLaren and Riggleman.  All have responded the same way as Wakamatsu.
You should seriously consider drafting Ichiro as an outfielder in the 2009 Fantasy Baseball Draft.
But, don't expect him to pitch.
Comments
comments