Big Week For Free Agent Fantasy Baseball
The moves have been highly publicized, so what are the fantasy effects of last week's major fantasy signings? Let's have a look:
C.C. Sabathia, New York Yankees: The fact that C.C. is now a Yankee probably makes him the no. 1 pitcher in fantasy baseball drafts next season. The guy is pretty much a guarantee to pitch 200 innings or more and strike out close to 200 in the process. The best part about C.C.? He only turns 29 in July of next season. He is probably a late first round draft pick in any fantasy league next season.

A.J. Burnett, New York Yankees: I have a hard time trusting A.J. Burnett because of his injury history. Apparently the Yankees do not. He only gives 200 innings every 3 years, has never won 20 games, and has only registered over 200 strikeouts twice in his career. In the Yankees rotation, I would consider Sabathia and Chien-Ming Wang to be the top two fantasy starters, followed by Burnett. You may disagree, but I have a sneaking suspicion his numbers in 2009 will come nowhere close to his '08 numbers.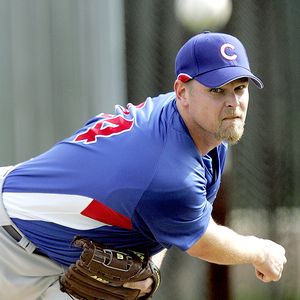 Kerry Wood, Cleveland Indians: When free agency started, I didn't think there was a chance Kerry Wood would leave the Cubs. After the team stuck with him through all the rocky injury filled seasons, I was shocked to see them acquire Kevin Gregg in trade. I look for Carlos Marmol to become the Cubs closer, but Kerry should no doubt become the closer in Cleveland.
Wood had a pretty good season in 2008 despite an high ERA. He will make a high-end no. 2 closer in 2009 fantasy baseball.
Francisco Rodriguez, New York Mets: We wrote back in September about K-Rod's fantasy value for 2009, and the fact that he signed with the Mets (like we expected) hasn't changed his status, in our opinion, for next year. At best right now, K-Rod is still the no. 5 closer in mixed leagues in 2009.
Take away K-Rod's 62 saves and 77 strikeouts in 62.3 innings last season, and his statistics were somewhat average for a closer. Only 2 wins, an ERA of 2.24, and a WHIP of 1.29. The saves are obviously a statistical anomaly and should not be expected ever again, but 40 saves should be a safe bet for K-Rod in '09. While his strikeout numbers are great, his ERA and WHIP are a step below guys like Joe Nathan, Jonathan Papelbon, and Mariano Rivera.
Comments
comments