A-Rod's Thanksgiving Doubleheader
A-Rod and Madonna just can't seem to stay out of the press these days.It is becoming increasingly obvious that the relationship between the two is real. Despite numerous meetings, both A-Rod and M-Rod continue to deny the relationship as anything more than mere friendship.
A-Rod came under intense criticism from the press when he said earlier this week that he would not be spending Thanksgiving with his ex-wife Cynthia Rodriguez (one of Fantasy Baseball Dugout's Hottest Wives) and children Natasha and Ella. In fact, Cynthia commented that his ex's decision to not spend Thanksgiving with his children was "soul-less."
Madonna's Sticky and Sweet Tour
On Wednesday night, Thanksgiving Eve, A-Rod was spotted front and center at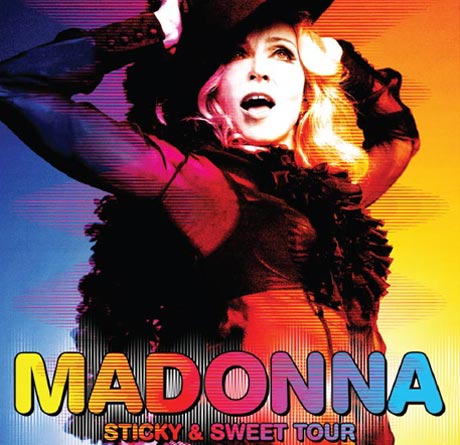 Dolphins Stadium at Madonna's "Sticky and Sweet" concert debut. Some reports say that Madonna gave the best tickets in the house to her love interest while other reports simply say that getting a ticket like this is normal for a rich public figure like A-Rod.
Concert-goers relayed that Madonna sang the song "You Must Love Me" directly to A-Rod and A-Rod at times looked embarassed by the attention. Several pictures in the press showed A-Rod looking mesmorized by the tone and still incredibly sexy 50-year-old singer.
A-Rod Exchanges Fluids with Madonna
According to the TV Show E!, at one point during the concert, A-Rod handed Madonna a
bottle of water that he had been drinking from. Madge drank from the bottle, then handed it back to A-Rod.
Certainly, the exchange of fluids that are touched by the mouths of both parties is clearly an indication that the two are more than just good friends.
Turkey Day for A-Rod
Thanksgiving Day for A-Rod began when he and Madonna attended brunch together along with Madonna's agent Guy O'Seary. He then went to have Thanksgiving Dinner with his ex-wife Cynthia (formerly known as C-Rod) and their children.
At about 4 PM, he left Cynthia's home and drove his black Porsche to Miami's Star Island to Madonna's house. Reports indicated that his black Porsche was parked outside Madonna's home all night.
Comments
comments