Girl is Fantasy Baseball Sleeper
Eri Yoshida, a 16-year-old high school girl, has been chosen in the 7th round of the draft by
the Kobe 9 Cruise of the Japanese League.
Yoshida was inspired to learn how to throw the knuckleball after watching Boston Red Sox pitcher Tim Wakefield. Hence, she has become the first ever female professional baseball player in the history of Japanese baseball. The Kobe 9 Cruise play in an independent professional baseball league in Japan.
Girl Pitcher Signed Just for Publicity?
Some critics are suggesting that the league drafted Yoshida simply for publicity for the new league. The league, however, was quick to state that Yoshida pitched a hitless inning during the tryouts. Her sidearm knuckleball was said to "dip and sway" at opposing hitters.
At 5′ 5″, and 114 pounds, Yoshida is a smaller version of Freddie Patek, but her sidearm knuckleball will be her key to success, just as it is for current major leaguers' Wakefield and Seattle's R. A. Dickey.
Fantasy Baseball Dugout Tip: Tim Wakefield won 10 games for the Red Sox in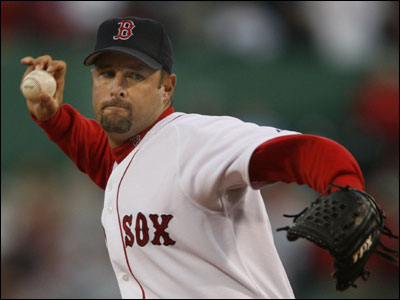 2008, with a 4.13 ERA, and 1.18 WHIP. His ERA and WHIP were improved over his past two seasons. Wakefield has averaged 11 wins over the past three seasons. Playing for a contender like the Red Sox, he should continue this pace in 2009, but his ERA and WHIP won't help you much. Consider Wakefield for a fourth or fifth starting pitcher in deep fantasy baseball leagues.
Eri Yoshida should be considered an extreme long shot sleeper in your fantasy baseball draft for 2009. But, if you're looking for publicity, knuckle down and take her.
Comments
comments