2009 Preseason Fantasy Baseball Rankings: Pitchers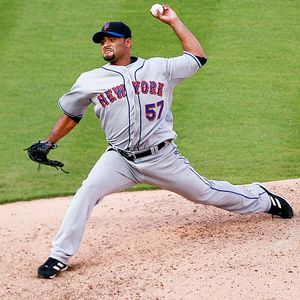 The next part of our 2009 preseason fantasy baseball rankings continue with the first version of our 2009 fantasy baseball starting pitcher rankings.
Johan Santana, the New York Mets ace, continues his reign at the top of preseason rankings after being our top rated pitcher last year. After the year he had in 2008 with limited run support, there's no reason to move him from the fantasy baseball pitching throne heading into 2009.

Santana finished the year 16-7 with a 2.53 ERA, 206 strikeouts RBI and a 1.15 WHIP.
To get an idea of who we think will be the fantasy baseball superstars on the mound next season, check out our first top 75 preseason ranking of Major League starting pitchers.
We still have closer rankings and our top 250 players in fantasy baseball for 2009 coming soon. Keep your eyes peeled.
If you check out our fantasy baseball preseason rankings and have an opinion one way or the other with our rankings, give us a shout. Drop some comments below or e-mail webmaster [at] fantasybaseballdugout [dot] com.
Comments
comments