Fantasy Baseball Second Half Studs & Sleepers
contributed by special correspondent Rally Cap Ryan.
Because we know you can't get enough, here are some more 2nd half Buy-Low "Studs and Sleepers" for the second half of the 2008 MLB fantasy baseball season.
Check back in the next few days as I roll out my 2nd half Sell-High "Duds."
This All-Star Sleeper roster consists of the 8 fielding positions (1 player per position, 3 for OF), as well as one SP and RP. This roster consists of players that will have a turn-around 2nd half. Acquire them, whether it be via trade, waiver wire, or free agency.
I hope these tips help you win your league down the stretch!
Catcher – Ramon Hernandez, Baltimore Orioles
After a horrible April (.211, 3 HR, 14 RBI) and May (.247, 1 HR, 6 RBI), Hernandez has really picked it up, batting .297 in July, and .371 in the 2nd half. Since the All Star Break, Hernandez has 4 HR (after having just 8 HR in the 1st half). Hernandez is a career .277 hitter in the 2nd half compared to .252 in the 1st half. In 2007, Hernandez batted .241 in the 1st half, and .273 in the second half. He has improved his batting average after the break in each of the past 5 seasons.
First Baseman – David Ortiz, Boston Red Sox
After batting .198 in April, and injuring his wrist in Baltimore, Ortiz has posted a .350 average in the 2nd half. In 2007, Ortiz batted .314 with 14 HR and 52 RBI in the 1st half, in the 2nd half, Ortiz improved those numbers, swatting 21 HR, while collecting 65 RBI and batting .352 in 68 games. Not only did Ortiz's numbers improve in the 2nd half; they improved while playing in 13 fewer games. Try to get your opposing manager owning Ortiz to sell low on this "Papi" while you can.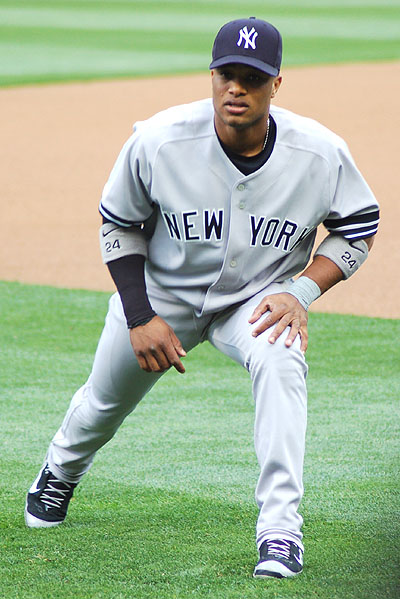 Second Baseman – Robinson Cano, New York Yankees
Cano, a career .338 hitter in the 2nd half, should always on your second half radar. Cano has improved his batting average in the 2nd half, compared to the 1st half, in every season of his career, including a .274 to .343 increase in 2007, not to mention his power numbers. Last year, Cano swatted 6 HR while compiling 40 RBI in 85 games in the 1st half, in the 2nd half, he swatted 13 HR while compiling 57 RBI in 10 less games, 75. So far in the 2nd half this season, Cano is batting .417 in the 2nd half, while swatting 3 HR and compiling 12 RBI (compared to his 6 and 38 in the 1st half). Cano should be a free agent currently in shallow leagues, if so, I would strongly advise picking him up. However, if he is owned by a team, try to get him in a multi-player deal (if he/she sees you are trading for Cano in a 1 for 1 deal, s/he will be tipped off that Cano will do some special stuff in the 2nd half.)
Third Baseman – Kevin Kouzmanoff, San Diego Padres
So far in the 2nd half, Kouzmanoff has posted a .302 average, while swatting 2 HR and 15 RBI, after batting .274 with 12 HR and 39 RBI in the first half. Kevin is no stranger to 2nd half surges, batting .317 and hitting 11 HR and 37 RBI in 73 games in the 2nd half in 2007, after batting .228 and hitting 7 HR in the 1st half. Kouzmanoff can be called a bit of a reach for this subject by some, but I feel he will have a great 2nd half as he did last season. Go out and get this guy off the FA while you can.
Shortstop – Édgar Rentería, Detroit Tigers
Renteria has posted a .310 average so far in the 2nd half, 56 points higher than his 1st half average. Last season, Renteria posted a .358 average in the 2nd half, after a .319 1st half. While currently batting .261, Renteria is a career .294 2nd half batter, so expect that .261 average to climb up. Renteria is available in a few of my leagues, and should be in yours as well, go grab him while you can and expect him to heat up with the rest of the Tigers offense.
Outfielder – Hunter Pence, Houston Astros
After a big rookie season, Pence had a lot of hype going into the 2008 MLB Season. .271, 13 HR, 52 RBI are solid numbers, but not the kind of numbers many have expected through late July. So far in the 2nd half, Pence is batting .333 with a .859 OPS, which is impressive. Expect these numbers to continue, and Pence to live up to the hype, trade for him low, while you still can.
Outfielder – Delmon Young, Minnesota Twins
After starting out the 2 months of the season homer-less in 53 games, and batting .255 (April) and .264 (May) in those 2 months, Young has picked it up in June and July, batting .321 and .326 respectively. So far in the 2nd half Young is batting .333 in the 2nd half with 1 HR and 5 RBI, after his .286 and 3 HR with 36 RBI in the 1st half. Young is a career .308 2nd half hitter, .336 in August. You know what to do, but in case you need reminding, go get this guy off of another manager in your league and buy him low, while you can.
Outfielder – Chris Young, Arizona Diamondbacks
Like many on this list, Young is used to a 2nd half surge, Young swatted 19 HR while compiling 37 RBI in the leadoff position for much of it, in the 2nd half of last season. So far this 2nd half, Young is batting .310 (73 points above his career average), with a .970 OPS, 1 HR, 7 RBI, and 7 2B in 11 games. With these numbers, maybe Young has choked up on the bat more, making more contact, and it has shown with a .310 average and a lot more doubles per AB then in his career. Hopefully a manger in your league is fed-up with Chris' batting average, and you can snag him for a few bags of balls (so to speak).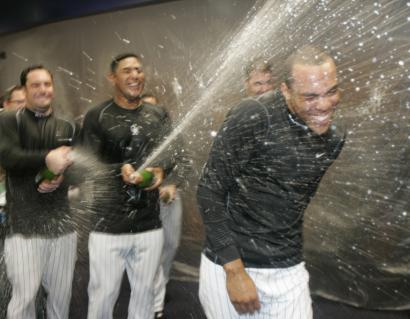 Starting Pitcher – Ubaldo Jiménez, Colorado Rockies
After a horrible start to the season (1-2, 5.90 ERA in April & 0-3, 4.85 ERA in May), Jiminez has settled down in July with a 5-1 record and 1.74 ERA. In fact, in 3 starts in the 2nd half, Jiminez is 3-0 with a 1.64 ERA, 0.86 WHIP, and 1.82 BAA. Jiminez has allowed just 1 run in his past 2 starts (15 IP), and just 8 runs in the past 6 starts (41 1/3 IP). Jiminez should be available in free agency in your league, if so, pick him up immediately, if not, try to trade for him in a multi-player deal (if he/she sees you are trading for Jiminez in a 1 for 1 deal, s/he will be tipped off that Jiminez does some special stuff in the 2nd half).
Relief Pitcher – Brian Fuentes, Colorado Rockies
Since taking the closer's role from Corpas in April, Fuentes has been a bit inconsistent. However, Fuentes has allowed 1 hit while striking out 17 in 9 innings in July, 8 strikeouts in 4 innings in the 2nd half. Although down the stretch last year Fuentes was a set-up man, he was lights out in the 2nd half, posting a 1.52 ERA, striking out 25 in 23 2/3 IP. With trade rumors swirling, Fuentes has pitched lights out, and if the Rockies make a run like they did last year, expect this guy to get a lot of saves in the 2nd half. Get this guy off of your opposing managers for one of your excesses, whether it is SP, OF, or any other position.
RallyCap Ryan is a special exclusive correspondent to Fantasy Baseball Dugout.
Comments
comments