Baseball Player Celebrity Look-Alikes
Announcing:  The first ever Fantasy Baseball Dugout Celebrity Look-Alikes
Take a look at our baseball player look-alikes.
Geoff Jenkins (Phillies) and Bret Favre (currently retired, not retired, retired, active, free agent, Packer quarterback)
Ted Lilly (Cubs) and Bill Murray
Kerry Wood (Cubs) and Fred Durst of Limp Bizkit.
Former Cardinal John Mabry and Friends' actor David Schwimmer.
Frank Thomas (A's) and Diffrent' Strokes star Gary Coleman
Greg Maddux (Padres) and actor Matthew Broderick
Phillies coach Davey Lopes and Billy Joel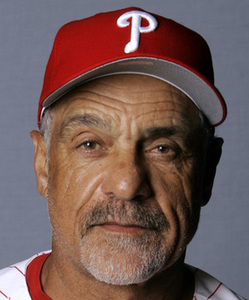 ESPN's Peter Gammons and President Andrew Jackson
and finally…
Paul Byrd (Indians), Kelsey Grammer (Frasier) and BallparkBob (Fantasy Baseball Dugout)
We hope you've enjoyed our look at baseball player look-alikes. Check out your celebrity look alike here.
Comments
comments