Top Fantasy Baseball Players You May Have Never Heard Of
If you hadn't heard of these players before this year, it doesn't mean you suck as a fantasy baseball manager.  Most of them play for small market teams and are having breakout years in 2008.  So, here are Fantasy Baseball Dugout's Top Fantasy Baseball players that you may not have heard of.
Skip Schumaker, OF, Cardinals –This is the second year that Schumaker has been on the opening day lineup for the Cards, but it's
the first year the ex-UC-Santa Barbara Gaucho has been a full time starter.  All he's done is hit .302 with three game winning hits (most in the majors) this year.  Schumaker also has 5 HR's and  SB's.
Ryan Ludwick, OF, Cardinals — It's also the second full year that Ludwick has spent in The Show after bouncing around with the Rangers and the Indians since 2002.  In his first 68 games, Ludwick has cracked 16 HR's with 55 RBI, and is hitting .300.
Carlos Quentin, OF, White Sox — Quentin came over to the Pale Hose after two seasons with the D-Backs.  He must like the Windy City.  He has 17 HR's, 56 RBI, and is hitting .281.
Joey Gathright, OF, Royals — Gathright hasn't done much with the stick this year, but his 17 SB's can help you if you use the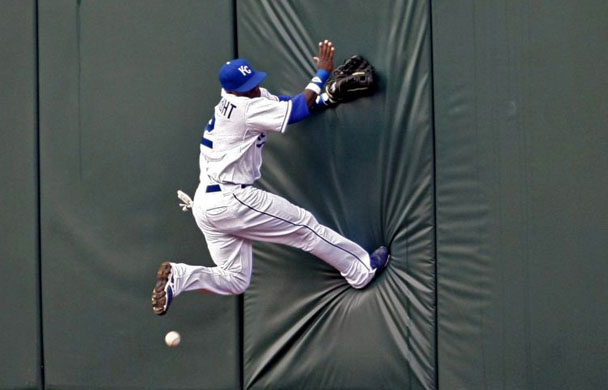 speedster in a limited role when you need steals.
Andy Sonnanstine, P, Rays –At 4.92 and 5.85 last year, Sonnanstine isn't going to do much for your team ERA, but he has 8 wins this year for the surging Rays.  The Kent State Golden Flash alum has received support from the Rays; can it continue?
Armando Galarraga, P, Tigers –The rookie is 7-2, 3.03 this year with a healthy WHIP.  He's allowed just 76 H/W in 71 1/3 IP.
Todd Wellemeyer, P, Cardinals — The Louisville native is 7-2, 3.67 in his first opportunity as a starter.  He's spent parts of the past
three seasons with the Marlins, Royals, and Cubs.
George Sherrill, RP, Orioles — The Austin Peay southpaw has 25 saves already this season.  That's after three seasons with the Mariners where he had just three saves total.
Matt Capps, RP, Pirates — Capps shouldn't be a complete surprise since he did save 18 last year for the Bucs after earning the closer position.  This year, Capps has 17 saves already.
Nate McLouth, OF, Pirates — Actually, I just like the name, but McLouth has been a star this year for the Pirates.   15 HR's with 51
RBI and a .290 AVG make McLouth a pleasant surprise in Pittsburgh.  What would Chris Berman have done for his knickname?
John Danks, P, White Sox — It's Danks' second year in the Sox starting rotation, but what an improvement.  After going 6-13, 5.50 last year, Danks, although only 4-4, is 2.80 this season.
Joe Saunders, P, Angels — This is the third season that Saunders has been with the Angels, but his production this year has been nothing short of fantastic.  Saunders leads the league in wins with 11 and a sparkling 3.03 ERA.
Comments
comments