ESPN FREE Fantasy Baseball 2008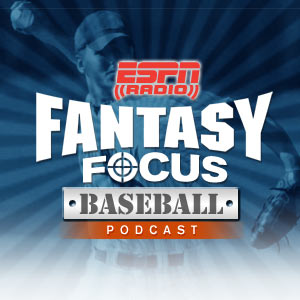 Does ESPN fantasy baseball have the right stuff to go after Yahoo! as the premier FREE fantasy baseball game on the web?
ESPN has a bevy of options for their fantasy baseball games in 2008. Unlike competitors Yahoo! and CBS Sportsline, there are no paid league games on ESPN. You either play for FREE or you don't play at all.
Is it a benefit to ESPN that no one will feel like they're being sold to?
Before creating a league on ESPN, you have two options… running an ESPN Standard league, or creating your own custom league.
Inside the ESPN Standard leagues, the only choice you have to make is your league name and whether you want to play Roto baseball or a weekly head-to-head matchup league. Standard league settings on ESPN are pretty, well, standard.
10 team league
All MLB player universe
Daily lineup changes
Standard 5×5 categories
The only thing I found "different" about ESPN's standard leagues is the way lineups are set. Instead of the typical eight fielders, one DH, and seven pitchers (two starters, two relievers, three utility pitchers) that I typically use in leagues, ESPN allows owners in their standard leagues to play 13 hitters (five of which are outfielders) and nine pitchers per day!
Customizable leagues will obviously offer a few more options. Choose between Roto baseball, points league, H2H with points, H2H points in each category, and H2H, winner of most categories. ESPN Fantasy baseball commissioners who like things their own way can go through the complete customizing process thanks to ESPN's league setup wizard, or establish settings from the advice of ESPN's "fantasy experts" like Matthew Berry (The Talented Mr. Roto) or Eric Karabell.
Don't worry… choosing their league settings doesn't mean you necessarily dub either of those two "experts."
ESPN makes setting up fantasy baseball leagues very easy for first time players, but gives enough customization for the veterans that the feeling of running your "own league" is still there. The biggest benefit of 2008's FREE ESPN fantasy baseball is that they allow live scoring updates for FREE leagues. That is a tough feature to beat, and something Yahoo! and CBS Sportsline DO NOT offer for FREE!
Unlike sites like CBS or Yahoo!, ESPN will not throw pricey add-ons in your face all season, either, because there are no add-ons to buy for their games.
I am an admitted Yahoo! user, but I might be considering the switch to ESPN for the simple addition of FREE live scoring updates.
Comments
comments